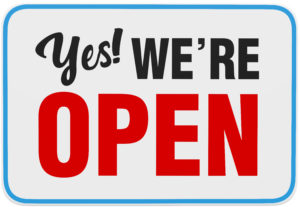 To Our Valued Customers,
Our goal at Rock, Stone and Sand Yard (RSSY) is to continue to provide safe and secure materials to our community, our fellow neighbors and every client and contractor that walks through our doors. This is a passion that is shared and encouraged by every employee at RSSY.
Here at RSSY we are striving even harder as a team and pushing forward to continue building our relationships with our clients while also providing a safe and clean work environment. We are using this time to push each other even more and be accountable to provide top notch service with an extra touch of clean.
We are closely monitoring the COVID-19 virus and keeping an ear out to all the new information from the CDC. We will continue to put the safety of our clients and employees first.
Please feel free to reach out to any of the team members at RSSY should you have any questions or concerns. As always, we are willing to help and make sure we offer an enjoyable experience.
From our family here at RSSY we are here and we are READY to fight this together. Now let's air high five, give a thumbs up and get in those yards and start working!
You guys ROCK!
Cheers,
RSSY Family 703 339-8095