SCREENED TOPSOIL DELIVERY IN ARLINGTON VA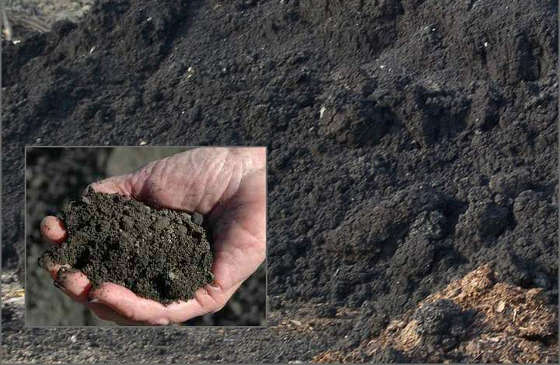 RSSY TOPSOIL PROMOTES HEALTHY PLANTS
Of all the planets in the universe, only Earth has a living, breathing "skin" of soil formed over countless eons. Topsoil is the most biodiverse layer of our planet, and our ability to enrich healthy soil and enable sustainable landscaping will help shape the Earth of the future, providing a nursery for all life. RSSY carries premium, commercial grade topsoil rich in minerals and nutrients for a healthy boost to your entire landscape. Buy in bulk for convenience and savings.
RSSY proudly serves Northern Virginia with an amazing selection of landscape materials for Arlington, VA landscape health. We offer:
Highly concentrated topsoil loaded with organic matter and microorganisms
Premium topsoil rich in trace minerals and nutrients to support healthy plant growth.
Use for gardens and lawns, sustainable stormwater filtration, and to assist in effective land management practices.
Talk to The Topsoil Experts
Still have topsoil related questions or concerns? Talk with our experienced lanscape material experts by calling us at (703) 339-8095 or use our Email Form. Want to save some cash? Join our newsletter mailing list and you will receive monthly special offers and seasonal savings alerts.
What Our Customers Think
"RSSY's premium topsoil is the best around! We've been using RSSY for the past 6 years for all of our landscape supplies- mulch, sand, pavers, etc. Your knowledgeable and helpful staff has always taken care of us from planning and material selection through delivery. Thanks for all the great work!"
More About Topsoil from RSSY
Top-dressing and landscape bed amendments gradually improve soil over time. As organic matter breaks down, it filters through the existing soil, improving texture and overall health as it decomposes. The residual effects of topsoil replacement and organic amendments on soil are well researched.
We know that, as with any biological ecosystem, natural replenishment may need human intervention, especially with large landscape installations containing a variety of ornamental, decorative and indigenous plants that depend on the soil for nutrition and proper health. The knowledgeable professionals at RSSY can guide you in achieving your landscape goals using top quality topsoil, humus-based compost, and a finishing layer of protective mulch.
About RSSY - Rock, Stone & Sand Yard
Since 1971, RSSY has earned a reputation for on-site expertise and impeccable service. With easy access, a huge inventory and hard-working staff, RSSY is your trusted source for rock, stone, sand, pavers, salt and whatever materials you need to create or manage a beautiful, functional landscape design.