ROAD SALT AND BULK SALT IN FAIRFAX VA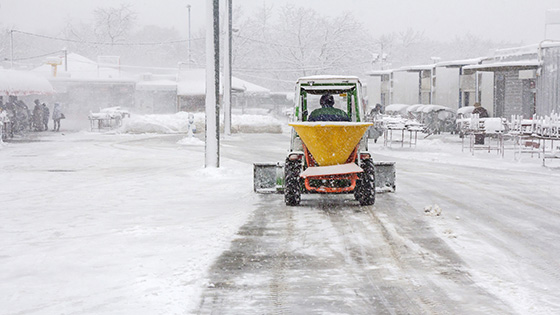 SALT PICK UP AND DELIVERY FROM RSSY
We have ice and snow melt rock salt for pick-up or delivery in the Arlington VA and Alexandria VA area.
Fast acting rock salt begins to melt snow and ice quickly upon application. Effectively melts down to 15 degrees F and creates added traction for roadways, driveways, and walkways.
Available in Bulk
Delivered using our own trucks
We help you determine the amount best for you
Have salt in stock all Winter
Talk to the Salt Experts
Still have salt related questions or concerns? Talk with our experienced salt experts by calling us at (703) 339-8095 or use our Email Form. Want to save some cash? Join our newsletter mailing list and you will receive monthly special offers and seasonal savings alerts.
What Our Customers Think
"We've turned to RSSY for salt and other bulk materials for years. They have a great selection of rock salt, bulk salt, bagged salt and employ a staff who knows about them. You can't go wrong with this crew!"
More About Salt De-icing Application Factors
It is important to know the chemical concentration, time, pavement temperatures, weather conditions, type of road surface, topography, traffic volume, width of application, and, most importantly, time of chemical application all affect the process of melting snow and ice.
If too much salt is used, not all of it will dissolve into solution and some will be wasted. Too little salt may not sufficiently lower the solution's freezing point. The ice will not melt or melted snow may refreeze and waste the chemical.
About RSSY - Rock, Stone & Sand Yard
Since 1971, RSSY has earned a reputation for on-site expertise and impeccable service. With easy access, a huge inventory and hard-working staff, RSSY is your trusted source for rock, stone, sand, pavers, salt and whatever materials you need to create or manage a beautiful, functional landscape design.