Road Salt and Coarse Sand
At Rock Stone and Sand Yard (RSSY) we inventory road salt for de-icing applications for communities, counties, building owners, landscapers, contractors and homeowners in Fairfax, Springfield, Falls Church, Arlington, Alexandria, McLean, Burke, Lorton, Clifton, and Woodbridge in Northern Virginia.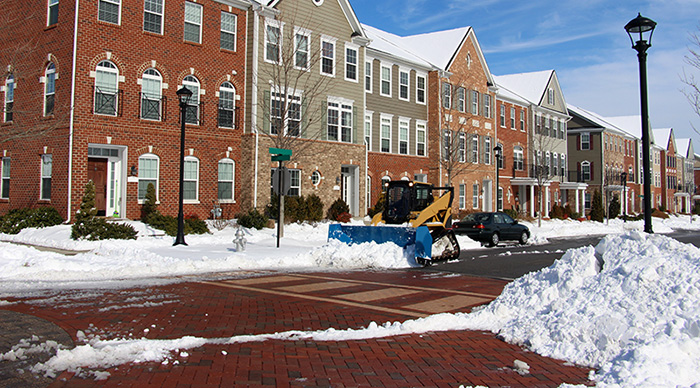 Whatever your applications, RSSY is ready with:
Road Salt
De-icing Salt
Melting Salt
Driveway Salt
Walkway Salt
Parking Lot Salt
Bagged Salt
Sacked Salt
Salt Delivery
Coarse Sand
Large Inventory of Salt
RSSY is ready for Winter Ice Storms!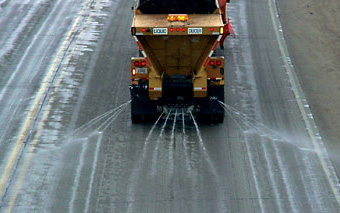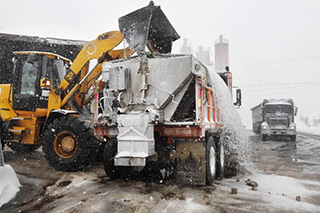 ---
Some FAQs
OUR ROADS – To make winter roads passable, highway personnel usually must either apply chemical deicers to melt ice and snow or spread sand to provide traction.
DE-ICING WITH CHEMICALS – Clearing winter roads to the bare pavement usually requires de-icing chemicals. In Northern Virginia, the most common chemical is salt (sodium chloride) which usually comes from mined rock salt that has been crushed, screened, and treated with an anti-caking agent. De-icing salt is relatively light–just over one ton per cubic yard–and comes as a mixture of three-eighths inch granules to fine crystals.
HOW SALT WORKS – Clearing winter roads to the bare pavement usually requires de-icing chemicals. De-icing chemicals work by lowering the freezing point of water. A 23.3% concentration of salt water freezes at -6o F and a 29.8% solution of calcium chloride freezes at -67o F. These low freezing points are what makes salt and calcium chloride useful. Changing ice or snow into water requires heat from the air, the sun, the pavement, or traffic friction. Even when the pavement is below freezing, it holds some heat and can help melt snow and ice.
FACTORS AFFECTING DEICING – Chemical concentration, time, pavement temperatures, weather conditions, type of road surface, topography, traffic volume, width of application, and, most importantly, time of chemical application all affect the process of melting snow and ice.
ANTI-ICING – Anti-icing is a road maintenance strategy that tries to keep the bond between ice and the pavement surface from forming. It involves applying ice control chemicals before or at the very beginning of the storm. Using this strategy often reduces total chemical use and allows a higher level of service to the traveling public. The strategy most commonly used now is de-icing–breaking the bond between the ice and the pavement. Obviously, this technique is required once the pavement becomes covered with snow or ice. More chemicals are needed to prevent the initial formation of the ice-pavement bond.
ABRASIVES – Coarse sand and other abrasives improve vehicle traction on snow- and ice-covered roads. They can be used at all temperatures and are especially valuable when it is too cold for chemical deicers to work. Sand is the most common abrasive, but slag, cinders, and bottom ash from power plants are also used.