DRIVEWAY PAVERS IN WOODBRIDGE, VA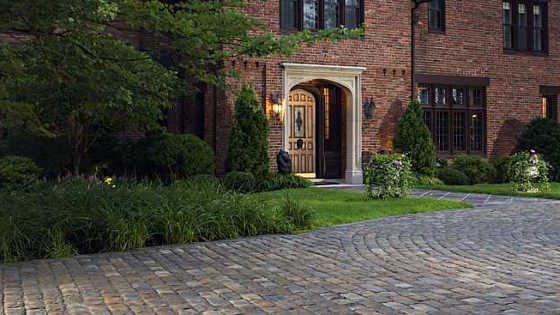 GET DRIVEWAY AND PATIO PAVERS AT RSSY
Not all pavers are the same. Although paving has been around for 5,000 years, it's only in the last 20 years that advances in technology have offered a variety of low-maintenance pavers for Woodbridge, VA properties in a cost-effective assortment of colors, styles, and materials for impressive landscape design. At RSSY, we have a wide selection of pavers from Belgard, Techo-Bloc, Nicolock, and others to transform any landscape into a practical, elegant, outdoor living space.
RSSY proudly serves Woodbridge, VA with an amazing selection of hardscape pavers.
Quality pavers from Belgard, Nicolock and more
An amazing inventory of sand, gravel, building and landscape stone, landscape wall systems and tools
Talk to The Paver Experts
Still have paver related questions or concerns? Talk with our experienced hardscape paver experts by calling us at (703) 339-8095 or use our Email Form. Want to save some cash? Join our newsletter mailing list and you will receive monthly special offers and seasonal savings alerts.
What Our Customers Think
"We have done more paver projects around the house than I care to admit...From patios to walkways - the staff at RSSY always made sure we had exactly what we needed. Thanks for the more than competent service! It can be hard to find these days."
More About Pavers
Hardscape pavers create beautiful, functional driveways and walkways. But did you know they can also enhance your privacy, level a slope, provide a patio foundation, make pool decks safer, create boundaries that define outdoor living spaces and reduce yard maintenance? Installing pavers in Woodbridge, VA can also help manage stormwater runoff and provide natural protection and filtration for erosion control. The professionals at RSSY have years of experience working with pavers and designing smart hardscapes. We work with paver manufacturers at Belgard, Techo-Bloc, Nicolock, and others to ensure we know their products to better assist you in making good decisions when it comes to hardscaping. Stop by RSSY to explore the incredible paver products available for your next hardscape project.

About RSSY - Rock, Stone & Sand Yard
Since 1971, RSSY has earned a reputation for on-site expertise and impeccable service. With easy access, a huge inventory and hard-working staff, RSSY is your trusted source for rock, stone, sand, pavers, salt and whatever materials you need to create or manage a beautiful, functional landscape design.