AGGREGATES, STONE, GRAVEL ARLINGTON VA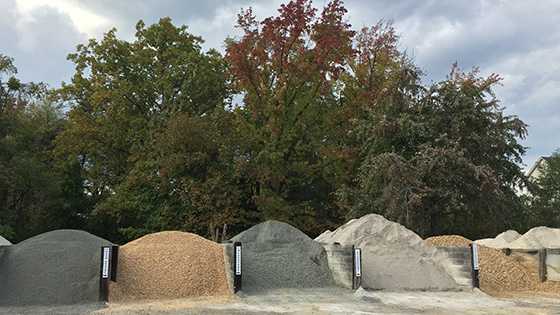 AGGREGATES PICK UP AND DELIVERY FROM RSSY
RSSY offers an extensive selection of Aggregates for Every Construction Job. We take great pride in offering our customers unmatched quality and service as well as competitive pricing. Our list of products includes all ASTM sizes for crushed stone and river gravel, as well as industrial sands such as concrete and masonry
Landscape decorations
Concrete Sand
Variety of sizes and colors
Crushed Stone
Stone Dust
Gravel
Talk to the Aggregate Experts
Still have Aggregate questions or concerns? Talk with our experienced aggregate installers by calling us at (703) 339-8095 or use our Email Form. Want to save some cash? Join our newsletter mailing list and you will receive monthly special offers and seasonal savings alerts.
What Our Customers Think
"We've turned to RSSY for aggregates for years. They have a great selection of aggregates, crushed stone, sand, and gravel and employ a staff who knows about them. You can't go wrong with this crew!"
More About Arlington VA Aggregate Applications
RSSY supplies all grades and types of sand and gravel for residential and commercial building and landscaping needs. Crushed stone, pea gravel, bluestone, and washed gravel are available in a full range of colors and sizes for drainage or decorative landscaping.
From topdressing, to erosion prevention, to proper drainage construction, we have all the raw materials your landscape projects require.
RSSY carries sand for concrete mix, mortar and children's sandboxes, plus a variety of tools to get the job done right. Call for our extended selections, availability, price quotes and delivery area.
About RSSY - Rock, Stone & Sand Yard
Since 1971, RSSY has earned a reputation for on-site expertise and impeccable service. With easy access, a huge inventory and hard-working staff, RSSY is your trusted source for rock, stone, sand, pavers, salt and whatever materials you need to create or manage a beautiful, functional landscape design.